Arranging business space is quite a challenging job, much more complicated than it seems. The space in which a certain activity is performed is not our personal space where we could and should express our style and artistic preferences. The design of the workspace should not be in the first place, but its functionality. Of course, the appearance should not be completely neglected, but still, depending on what activity the company is engaged in, it is important to pay attention to certain elements and their role in better business.
In this mission, it is necessary to pay attention to the floor, since it covers most of the interior. Choosing floors for your industry is quite a complex process, and choosing the best floor is quite difficult to talk about. The choice of flooring in the industry depends on several factors. We need to consider the frequency, comfort, price, noise, safety and many other factors.
Today, you can find a huge number of floors for your industry on the market. Industrial floors are a significant investment, and manufacturers compete to satisfy and therefore attract customers. New technologies can put an end to any problem, whether it is an uneven floor, poor construction, moisture or the like. The flooring system in the company, as we have already pointed out, requires critical consideration of the needs of the company itself. In addition to specific needs, there are 3 key factors that you need to consider and think about well.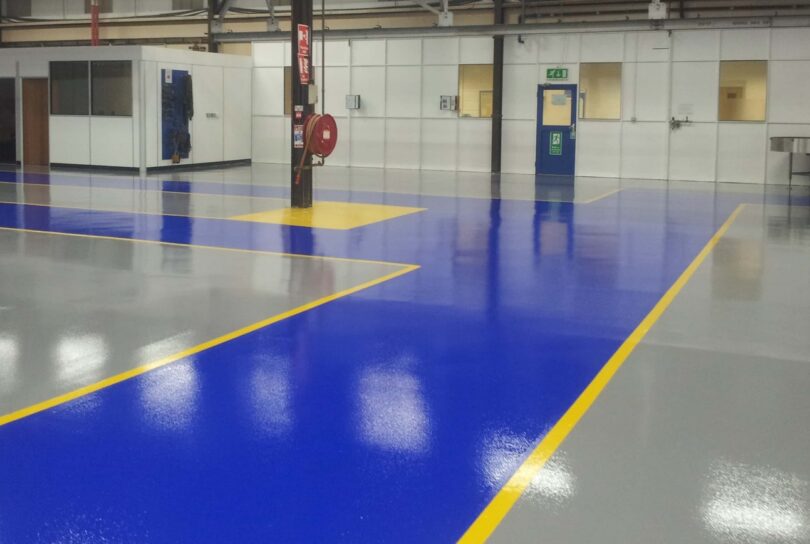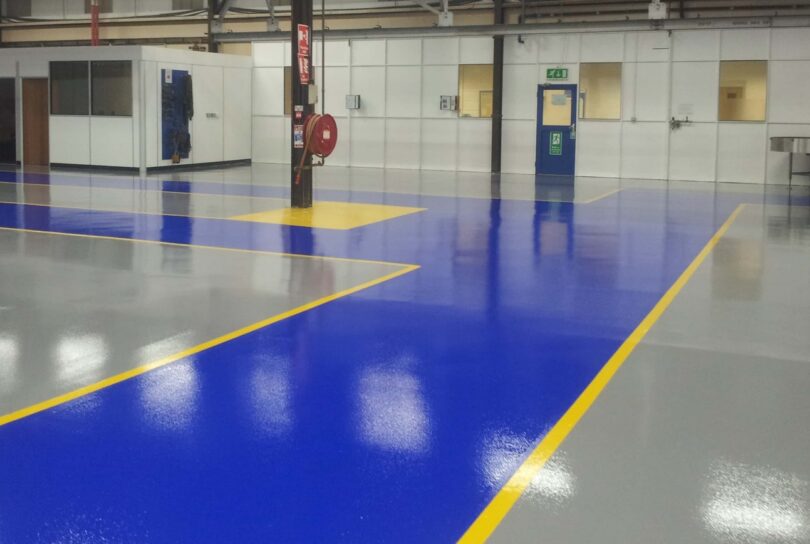 Factor no 1
In the first place, there is glissade, which, regardless of the type of activity in question, must not have a high coefficient. The force that causes the shoe or foot to slip on the floor must be kept to a minimum. If there is a risk of falls and slips in your industry due to working conditions (eg wet environment), then you are really obliged to provide your employees with floors with maximum slip resistance.
Factor no 2
Another very important factor is the reflection of light, ie the mirror effect. You have to keep in mind that strong reflectors and lighting are used in industries, and if the floor had a high degree of reflection, it would be difficult to do business and endanger the company's productivity.
Factor no 3
In the end, you should take care about the finish glance and colors. You can already be creative here, but still, keep in mind the company's activities and adapt the floors to that.
Just taking these three factors into account, manufacturers have given three basic types of industrial floors. These types of floors should meet every criterion, and the only question is what you need.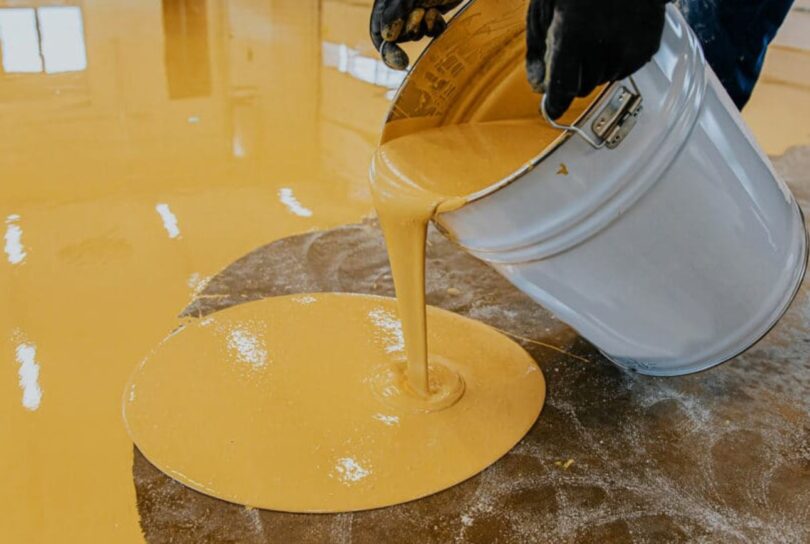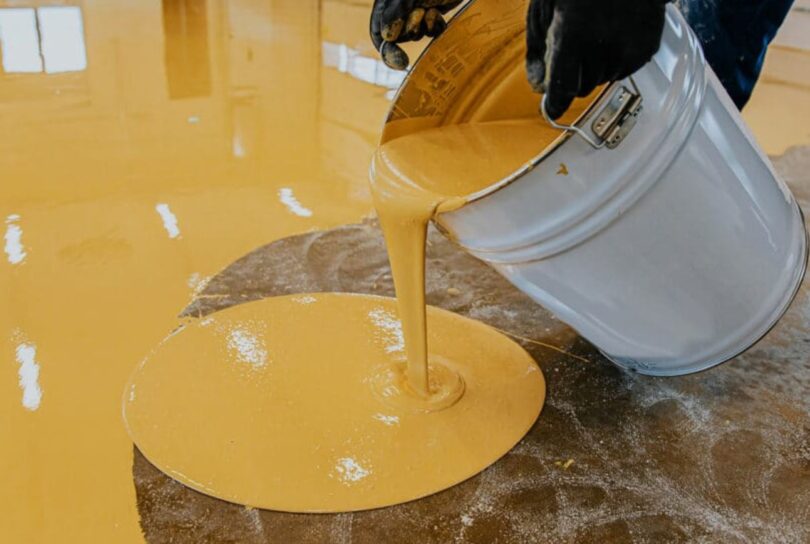 3 basic types of industrial floors
1. Concrete floors in the industry:
Concrete is recognized as one of the most durable materials when it comes to floors. They have a general-purpose and are suitable for a large number of different applications. In addition, they fit very easily and adapt to all surfaces. Concrete floors in the industry can be polished or unpolished.
2. Urethane flooring in the industry:
Urethane cement floors have proven to be very popular and very effective in the industry. There are also urethane floor coatings that can be a complete hit without much risk. These floors are very easy to adjust and their maintenance is really easy.
3. Epoxy flooring system:
If your business involves the use of chemicals, then these types of floors are ideal for you, as they are non-porous. Epoxy floors are also ideal for floors that are not perfectly flat because they are ideally suited. If you add quartz and flakes to this mixture, you also get high slip resistance.
Now you must be wondering, ok, but which of these floors is really right for my job? Each of these 3 mentioned floor types can be optimized according to the mentioned factors. Your needs are at stake, and the answer to this question should start from your needs.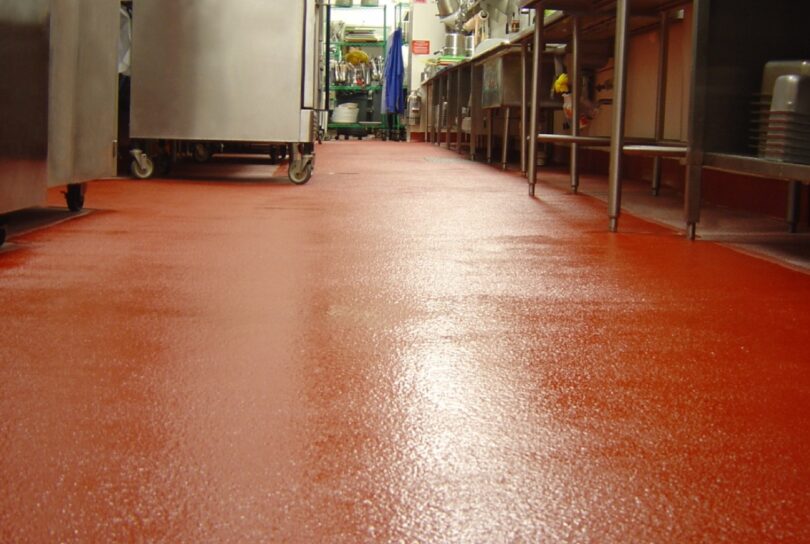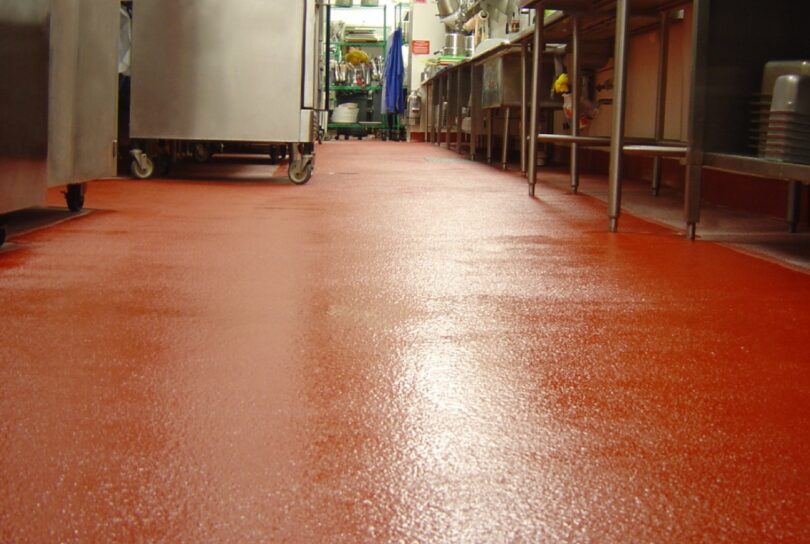 What are your primary needs?
If your need is primarily focused on reducing the first factor – slipping, then it would be best to consider adding sand or silicates to expo floor systems. This will increase stability. You will reduce the probability of falling even if you grind polished concrete, but still, with this first method you have permanently solved the problem.
If your need is to maintain a fine gloss of the floor but to reduce the reflection and effect of mirrors, we suggest the polished version method. They will allow the floors to be quite shiny, and the reflection will be reduced to a minimum. If you really want the shine, and the top shine, then choose expo floors. They are excellently maintained and scratch-resistant.
Perhaps your priority is a perfect adaptation to the interior. In that case, be sure to choose expo floors. They can be chosen in different colors, and the freedom of their design is huge. They can adapt to almost anything. This does not mean that urethane cement or concrete cannot be adapted and painted. On the contrary. And they are prone to dying and different finishes. However, to a much lesser extent than with expo floors.
If your industry is focused on a production plant or exposure to chemicals, choose urethane floors without thinking. They are non-porous, easy to clean and difficult to wear. These odors are also ideal for the food and beverage industries. You will not have problems with moisture, dirt and generally poor sanitation. Still, if customers are visiting that space, you might better consider expo floors.
Your industry may need at least one part and grilles on the floor, for certain reasons. And you have to take care of these details and choose only high-quality stainless grilles that are beautifully designed. You can find the decorations and inspiration for this procedure at https://www.risergrating.co.uk/
We hope we have helped you choose the ideal floor for your industry. Analyze and adapt everything to the requirements of your business. This decision is not at all simple, as much as you are aware of all the details. You must be well informed, and then mistakes, although they do not happen, cannot be on a large scale.