Baudax Bio is a pharmaceutical company recently spun off (2019) from Recro Pharma.
The main product Anjeso (Meloxicam) is the only FDA-approved non-opioid long-term pain relief medication for elective surgeries.
While Meloxicam was available from 1977, it was used orally to treat arthritis.
ANJESO is a proprietary intravenous pain-relief form of meloxicam with several advantages over the competitors: 1) it's non-opioid, 2) long-term, 3) has to be taken once a day, 4) doesn't require refrigeration 5) low risk for kidneys.
According to the Company, it has the potential to achieve a 26% market share in its segment. Taking this into an account, I calculated potential revenue of $546m per year.
Also, the company has 3 other medications in the trials pipeline, which may increase potential revenue in the future.
Baudax-Bio is a self-commercialization story.
It received FDA approval and started sales in Q2 2020, right at the peak of COVID-19. According to Goyal et al., COVID-19 led to a decrease in elective surgeries from 57.7% in 2019 to 11.3% in 2020.
This and self-commercialization seriously affected company revenue and financial results.
The outcome is the dilution of the company shares from 9 million shares outstanding in 2019 to 75 million in Q2 2021.
According to my calculations, it will take another 5 years and additional $250 million dollars of additional capital to become profitable.
This will definitely lead to dilutions of the company's shares.
Analysts and options investors are positive about share price perspectives with the price target around $2.5-$3.
In my opinion, potential opportunities for the company from the stock price perspective are to get acquired by a larger company or to partner with a large company already selling in the space to avoid self-commercialization.
Otherwise, to drive the stock price to $2.5-$3 to make a dilution at an attractive price.
At the current price – $0.7, ordinary shares number will have to increase 5x to get the additional required $250m. If the price will grow to $3, it will require only a 2x increase in ordinary shares amount, which looks achievable for the next 5 years.
The closest non-opioid competitor is Toradol (Ketorolac) which is produced by Pfizer. While chances to be acquired for microcaps are small, I think there's a possibility for the Baudax Bio to be acquired by Pfizer to enhance its product pipeline.
Overall, their product is good, financials are bad.
I think the share price will grow in the near term because the market is bullish, analytics are positive, options investors are bullish, short-sellers don't have any interest and long-term perspectives of the company are good. There will be additional stocks offerings in the future but it is more likely to happen after the price reach $3.
FULL RESEARCH:
Positives:
Product: Anjeso is the ONLY approved non-opioid for long-term hospital IV-based pain relief.
$546m potential revenue per year
$2.46 analysts price forecast
$3.13 price target by options investors sentiment by AxeCooper
Recent insiders buying activity
Blackrock owns 1.55% of the company.
Short-sellers don't have any interest in the company.
Positive analysis from gravityanalytica.com
Trading volume is picking up.
High Call/Put ratio.
Management with a large experience
Negatives:
Nobody likes self-commercialization stories.
I project that the company will require an additional 5 years and ~$253.8m to become profitable. To become profitable will require additional dilutions. At the current price ($0.7) shares amount will grow 5x.
Final thoughts:
Self-commercialization with heavy dilution.
Acquisition by a larger company. Possible by Pfizer to cover Toradol (Keratolac) with better Anjeso.
Partnership with a large company already selling in the space to avoid self-commercialization.
Baudax Bio, Inc. (BXRX)
Baudax Bio was previously part of Recro Pharma, a company that performed both contract development and manufacturing (CDMO) and had an acute care in-house therapeutic development arm. On November 19, 2019, the company officially split into two entities: BXRX for pharmaceutical development and Recro (NASDAQ:REPH) for continued CDM work.
What do they do?
Innovative drug manufacturer.
What are their products?
Baudax Bio product Pipeline: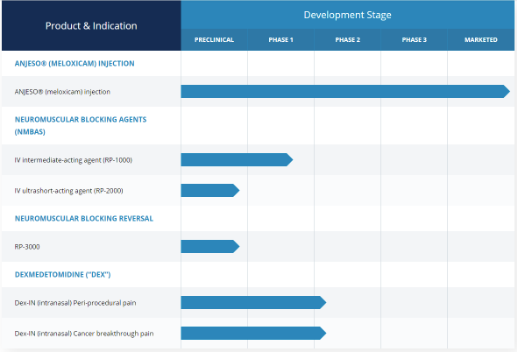 Baudax Bio first commercialized product, ANJESO, is a proprietary intravenous (IV) form of meloxicam, a long-acting preferential COX-2 inhibitor.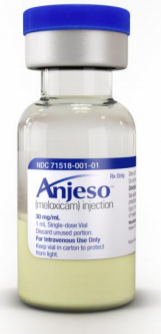 Meloxicam has been around since 1977.
It was used orally to treat arthritis.
In February 2020, Baudax Bio received FDA approval for use of their opioid alternative, meloxicam(ANJESO) injections
Meloxicam is used intravenously for pain relief prior to and after surgeries.
It has several benefits:
The ONLY approved non-opioid for long-term hospital IV-based pain relief.
The ONLY once-a-day IV Analgesic, AND can be stored at room temperature with no degradation, making storage and transport much easier.
It presents a much lower risk to the kidneys than other NSAIDS such as ibuprofen, due to its once-a-day use and its oftentimes over 20 times smaller dosage.
ANJESO is long-term vs. short-term Toradol (Ketorolac) which can be used for 5 days or less.
ANJESO is taken once a day, vs. Toradol (Keratolac) 4 times a day.
Significant Potential Commercial Opportunity
Additional pipeline candidates in clinical-stage development for acute care settings:
Dex is a selective alpha-2 adrenergic agonist that serves as a sedative and is usually administered intravenously for intubations and surgical procedures. BXRX is attempting to market Dex-IN for peri-surgical use and cancer breakthrough pain, stating an advantage of its proprietary intranasal formulation is needing ~1/10th of an intravenous dose to achieve substantial analgesia with minimal sedation. Prior to the spin-off, Recro Pharma explored the use of Dex-IN for postoperative analgesia in attractive elective indications, such as bunionectomy surgeries, with promising results. The company recently ran a trial for post-operative pain against fentanyl, the results of which are pending. No registered trials exist for cancer breakthrough pain as of now. The intranasal route is very important to consider here because it fills a gap in the ANJESO pipeline – rapid analgesia. It is also easy to administer, and the low dose requirement for analgesic efficacy reduces risks of over-administration (although we must wait and see if BXRX provides some form of locking mechanism on the spray bottle to better understand risk).
Neuromuscular blocking agent assets (BX1000, 2000, and 3000) as these assets mature and enter the clinical arena. The company recently had an FDA clinical hold lifted on BX1000 after additional toxicity data was provided. These assets are currently being in-licensed from Cornell University.
How do they make money?
By selling ANJESO.
Why are they important?
Millions of Americans are in pain. Some suffer from chronic headaches or back pain; others are recovering from surgery, sports injuries, or accidents. Every year, millions of prescriptions are written for pain medications — many of them are powerful opioids that can cause side effects and lead to addiction.
Strengths
Safety was demonstrated in more than 1400 surgical patients.
Phase IIIb ANJESO data published in Pain Management. In May 2021, Baudax Bio highlighted the online publication of Phase IIIb study results evaluating preoperative injection of ANJESO prior to colorectal surgery in the journal Pain Management. The findings from the study express that preoperative administration of ANJESO was well tolerated, with over 92% of patients reporting satisfaction with their post-operative pain medication. In addition, opioid use was significantly lower (35%) in the ANJESO treated group (p=0.03). Notably, the ANJESO treated group also reported a decreased hospital length of stay by over 1 day (28 hours) compared to placebo.
Advantages
ANJESO is ready-to-use and does not require tedious reconstitution protocols nor refrigeration. Secondly, the company demonstrated that ANJESO uses on average saved >$2,000 in costs associated with surgical hospitalization and decreased the length of stay by ~1 day.
IV meloxicam was shown to be more effective at pain relief and better safety profile than ibuprofen during clinical studies:
https://accp1.onlinelibrary.wiley.com/doi/full/10.1002/jcph.1058
I came across an interview with Dr. Candiotti of the University of Miami (he's chair of anesthesiology). He mentioned that iv meloxicam is more desirable than ketorolac because of the time duration, and it appeals to him in the ambulatory setting. He mentioned one risk to ketorolac is a strong platelet inhibition and a secondary risk in some situations is the concern for renal functions in multi-dosing.
The price difference is still a concern: $94 vs $10. Nurses have to give multiple doses of ketorolac.
Opioids cause a 55% longer length of hospital stay, 47% higher cost of care, 36% higher 30-day readmission rates, and a 3.4% higher risk of inpatient mortality.
Hospital costs averaged $2,607 per day throughout the U.S., with California ($3,726 per day) just edging out Oregon ($3,271) for the most expensive
Looks like this med can save some good money for the insurance companies.
Opportunities
11.3 million targeted procedures per year:
Orthopedic (Hip/Knee, Spine, other)
General Surgery
Coloteral
TOTAL: 1450 Hospitals, 550 ASCs
Let's calculate some future Revenue:
11.3 million adressable procedures * 3 ampules per procedure * 26% (market share)* $62 per ampule = $546m potential revenue per year
Damn bro >>>> TO THE MOON!!!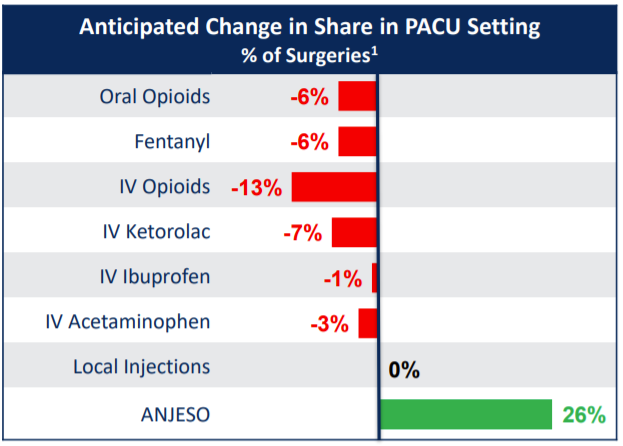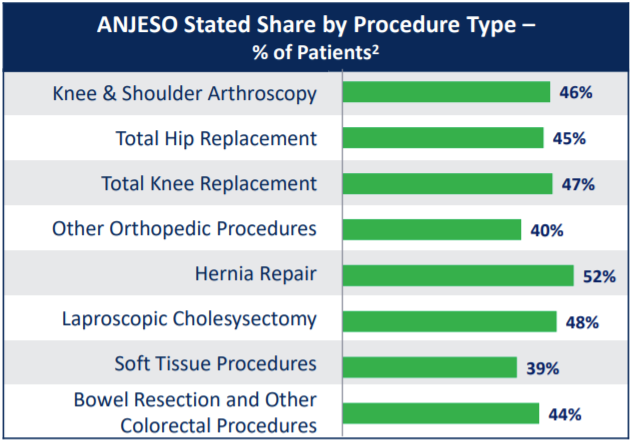 Downside
-Slow revenue growth 2020-2021
-Stocks dilution
-COVID-19 hardens the sales process due to limited surgeries and in-person sales possibilities.
-With Delta variant hospitals are often closed for COVID-19 treatment.
Weaknesses
ANJESO did demonstrate some noteworthy side-effects that will likely affect the patient perception of the treatment, including constipation, increases in Gamma-Glutamyl Transferase levels (indicative of liver stress), and anemia. Unfortunately, ANJESO did receive a boxed warning from the FDA, specifically for cardiovascular and gastrointestinal risks (see below). The drug also has a multitude of contraindications that complicates its prescription in the medical environment. Lastly, ANJESO has a delayed analgesic onset, restricting its use for emergency analgesia to adjuvant administration with other, faster-acting therapeutics.

Risks
Goyal et al. calculated a decrease in elective cases from 57.7% of total surgeries in 2019 to 11.3% of surgeries in 2020. (Because of Covid-19). This can seriously affect Baudax Bio revenue growth.
Growth
Baudax Bio is a self-commercialization story.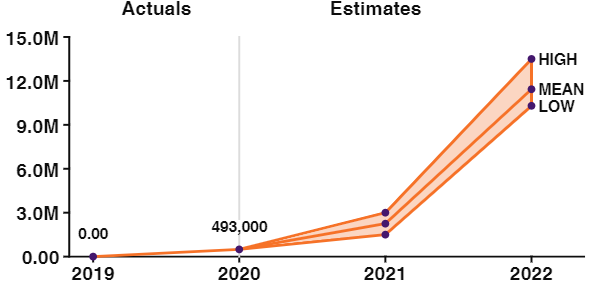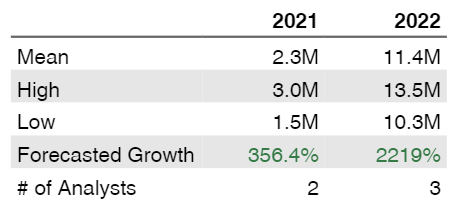 Strong sales growth (40 % quarterly) from the beginning in 2020
Results of Q2 2021:
• Total Number of Vials Sold to All Customers Up 30%
• Vials Sold to Hospitals and ASCs Combined Up 46%
• Vials Sold to Existing Hospitals Up 55%
• Vials Sold to New Ambulatory Surgery Centers Up 150%
Formulary Wins: 82% Success Rate at P&T Committee Meetings
Baudax bio has a marketing director having worked for Pfizer.
Their sales activity:
Tele Sales: Extend Hospital Reach (Deployed virtual reps in December for outreach to hospitals not currently targeted)
Tele Sales: Extend Ortho Reach (Deployed virtual Ortho reps in late January with previous relationships to expand access and reach in Orthopedics)
Baudax Field Teams (Current team focused on developing advocacy, P&T submissions, and pull through with core customer. Added +3 territories in Q1)
Territory Advisors Accelerate Access (Surgical & Medical Device Consultants engaged to accelerate access and uptake with targeted customers and accounts Currently 15 TAssupporting access)
The company plans to extend the sales department twice to 40 sales reps until the end of 2021.
Catalysts
Revenue will shoot up when hospitals open up and will catch up on delayed surgeries.
Financial health
It is a micro-cap growing company
NET LOSS has shrunk down to $32m for the 6m 2021 from $70m for the 6m 2020.
The sales started in 2nd quarter 2020.
On July 13, 2021, the Company held a Special Meeting of Shareholders (the "Special Meeting"), which was adjourned solely with respect to voting on Proposal 1, the approval of an amendment to the Company's Amended and Restated Articles of Incorporation to increase the number of authorized shares of common stock from 100 million shares to 190 million shares. The resolution was set forth in the Company's Definitive Proxy Statement filed with the Securities and Exchange Commission on June 14, 2021. Baudax Bio will resume its Special Meeting on August 11, 2021.
Additional capital requirements analysis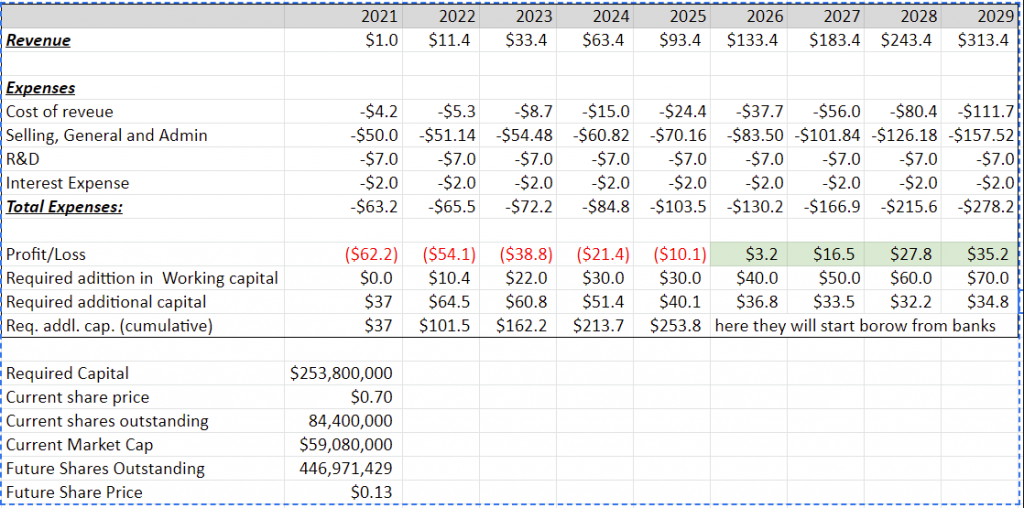 Price upside/ targets & Analysts rating consensus.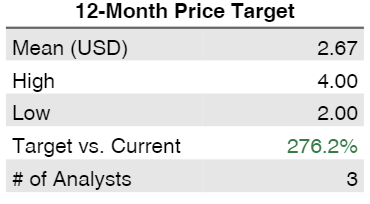 $3.13 – Target by Axecooper based on options investors sentiment with 24k open Call options and only 400 put options:

Charts Analysis and the technical indicators
Downtrend breakthrough, high volume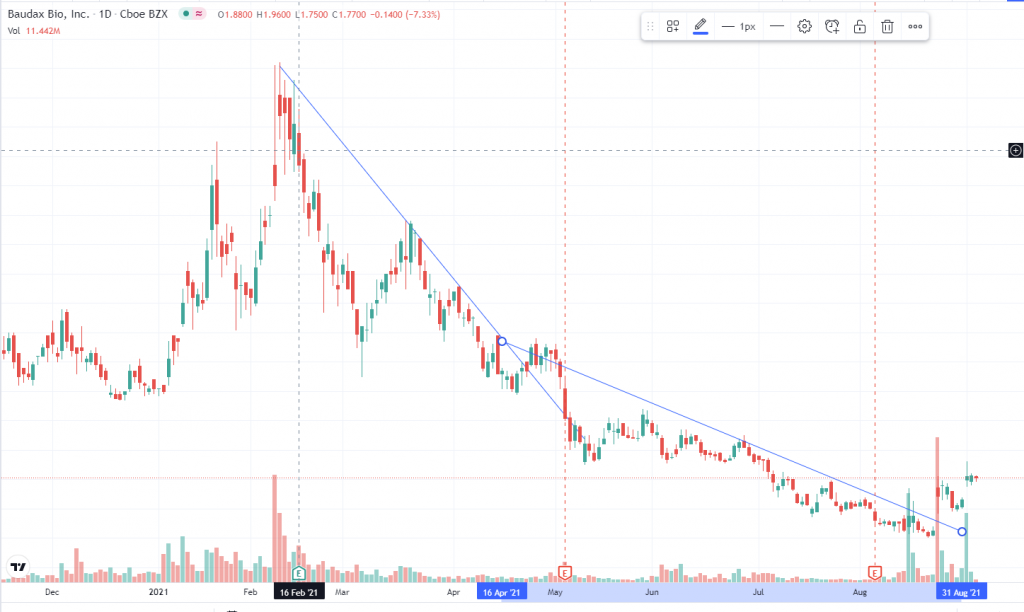 Risk Analysis by https://gravityanalytica.com/: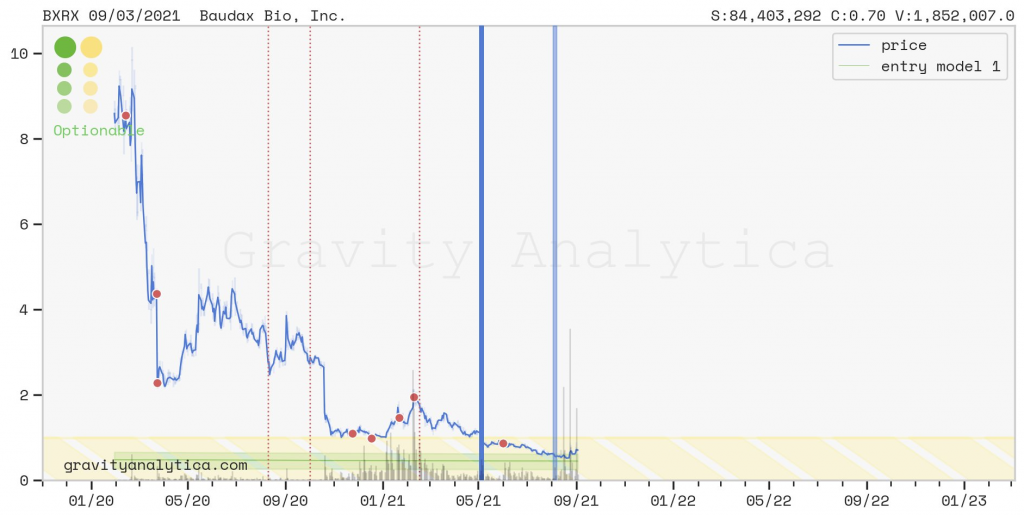 CEO, Management Team and Leadership
Gerri Henwood – President and CEO
Founded Recro Pharma (REPH), Auxilium Pharmaceuticals (AUXL – NASDAQ then Endo) and IBAH (NASDAQ then Omnicare); GSK
Richard Casten – Chief Financial Officer
25 years diversified financial experience – Lupin Pharmaceuticals (LUPIN – NSE), Endo International (ENDP – NASDAQ), Campbell Soup
Company (CPB – NYSE), Ernst & Young LLP
Jyrki Mattila, MD, Ph.D. –EVP, Business Development
Over 30 years of Pharma executive leadership and business development experience -Lipocine, iCeutica, Auxilium, Orion Pharma
Greg Gangemi – Vice President, Sales, Trade & Market Access
Over 25 years of industry, launch, and operations experience – Recro, Sepracor/Sunovion, Cubist, Ferring, and Ocular Therapeutix
Janeese Carter – Senior Director, Marketing
Over 15 years of marketing, market research, new business strategy, and sales – Recro Pharma, CSL Behring, Pfizer/Wyeth
Paul Baddeley – Senior Director, Commercial Operations
20 years of industry and consulting experience in commercial operations & analytics – Recro, Collegium, IMS Health, Endo
Short selling.
Short Interest % of Float is 2.17% for 09-03-2021 down from 6% in May.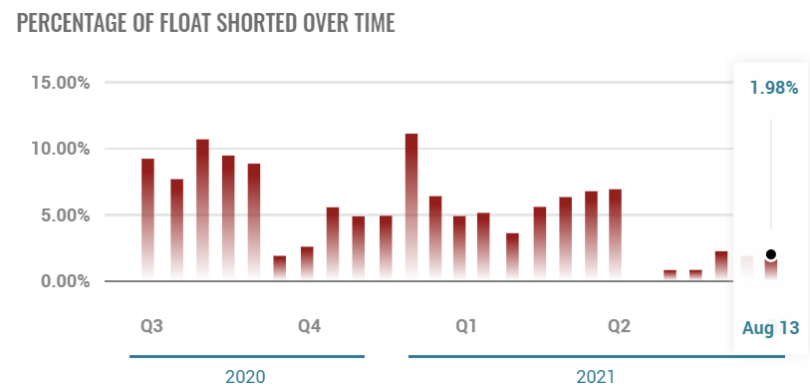 Red line – Short Borrow Interest Rate – currently at 2.17% – lowest level in history.
Blue line – Amount of Shares available to borrow – 2.7M.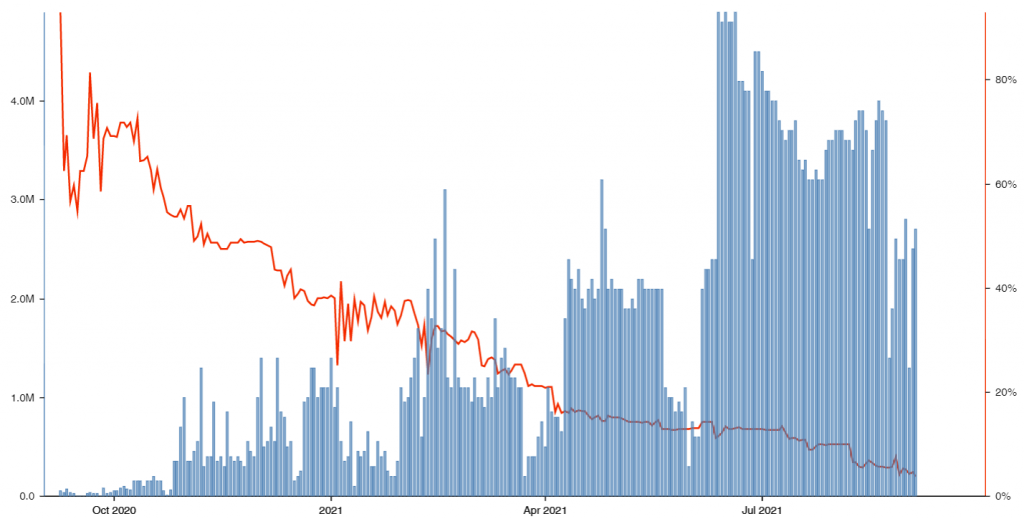 HOW DOES BAUDAX BIO'S SHORT INTEREST COMPARE TO ITS COMPETITORS?
1.98% of Baudax Bio's shares are currently sold short. Here is how the short interest of companies in the industry of "miscellaneous health & allied services, not elsewhere classified" compare to Baudax Bio: Fresenius Medical Care AG & Co. KGaA (0.00%), agilon health, inc. (3.03%), DaVita Inc. (2.42%), Progyny, Inc. (6.20%), Tivity Health, Inc. (14.15%), Convey Holding Parent, Inc. (0.45%), Global Cord Blood Co. (6.66%), SOC Telemed, Inc. (3.05%), Viemed Healthcare, Inc. (4.90%), and Viemed Healthcare, Inc. (4.90%).
From a short-selling perspective, the company looks good.
What is the put/call ratio?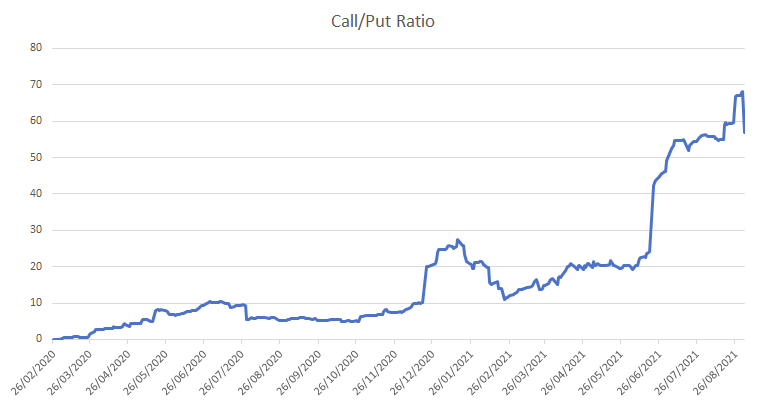 Peers & competition, and competitive landscape.
Prizer – manufacturer of Toradol (Ketorolac).

I think that Baudax Bio is a possible acquisition candidate by Pfizer because of its better product in this niche.

Heron Therapeutics, Inc
Cara Therapeutics, Inc
Institutional Ownership: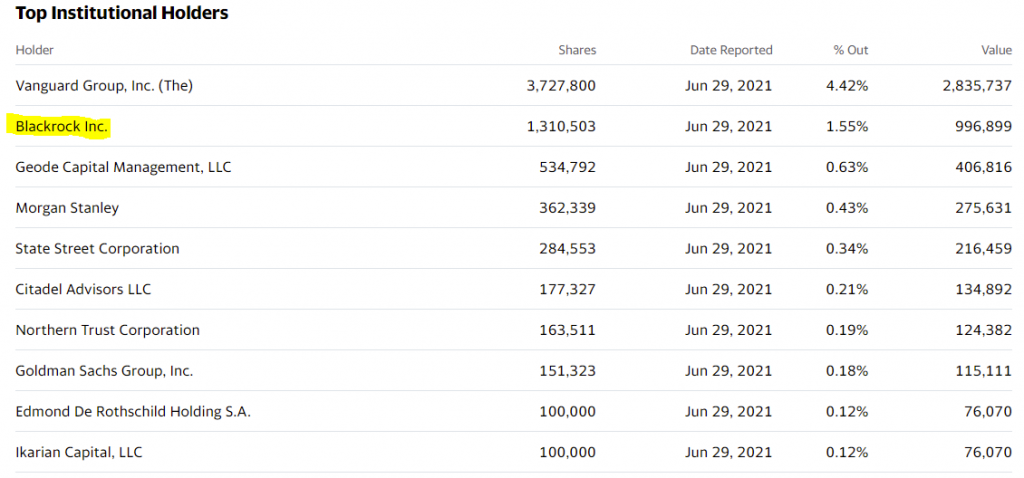 Insider Trading

How many ETFs hold this stock?
IWC – iShares Micro-Cap ETF with 0.01% portfolio allocation.
Ordinary Shares quantity chart
The company likes to dilute its stock.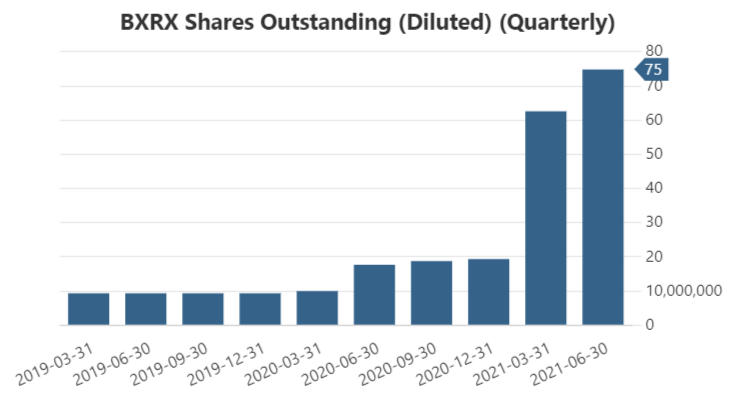 This article was written by u/axecooper