A little known company called Saddle Ranch Media (SRMX) is an authorized T-Mobile Telecom IoT Service Provider based in Irvine, California with design and manufacturing facilities in Taiwan. Tri Cascade provides leading-edge NB IoT to 5G solutions and innovations, through its various IoT devices supported by its ONENET B2B IoT Onboarding platform, certified by Microsoft IoT Sphere under Azure IoT Hub for business and infrastructure IoT operations.
Saddle Ranch Media is an authorized partner with T-Mobile, which supports Saddle Ranch Media's 5G products and Tri Cascades IoT chip.
The Tri Cascade chip is currently certified by Microsoft's Azure: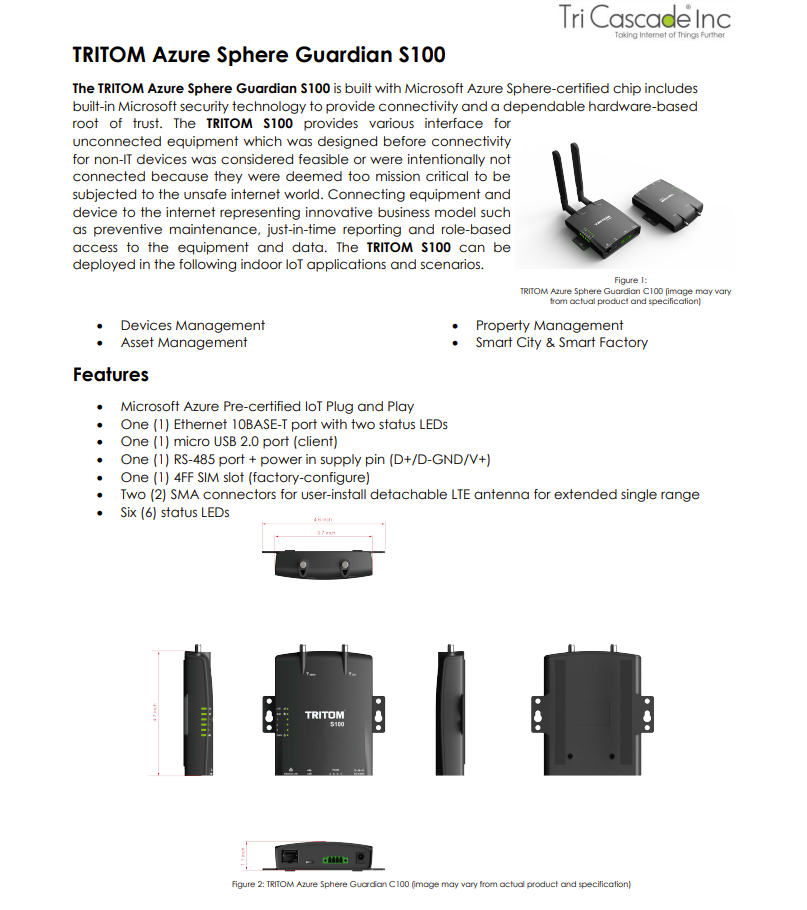 By using and implementing Tri Cascade IoT devices into properties and cities, it will allow users to manage, save and use their internet or any smart device more effectively and more cost efficient.
This technology will pave the way to the industrial revolution 4.0