Orbsat (OSAT) which engages in the provision of satellite based services and solutions ranging from satellite communication solutions, emergency location systems high-speed satellite internet and global asset and personnel monitoring for commercial, government and individual user, recently published their July 2021 Presentation.
Orbsat's aim is to bring communication solutions through next generation satellite technology.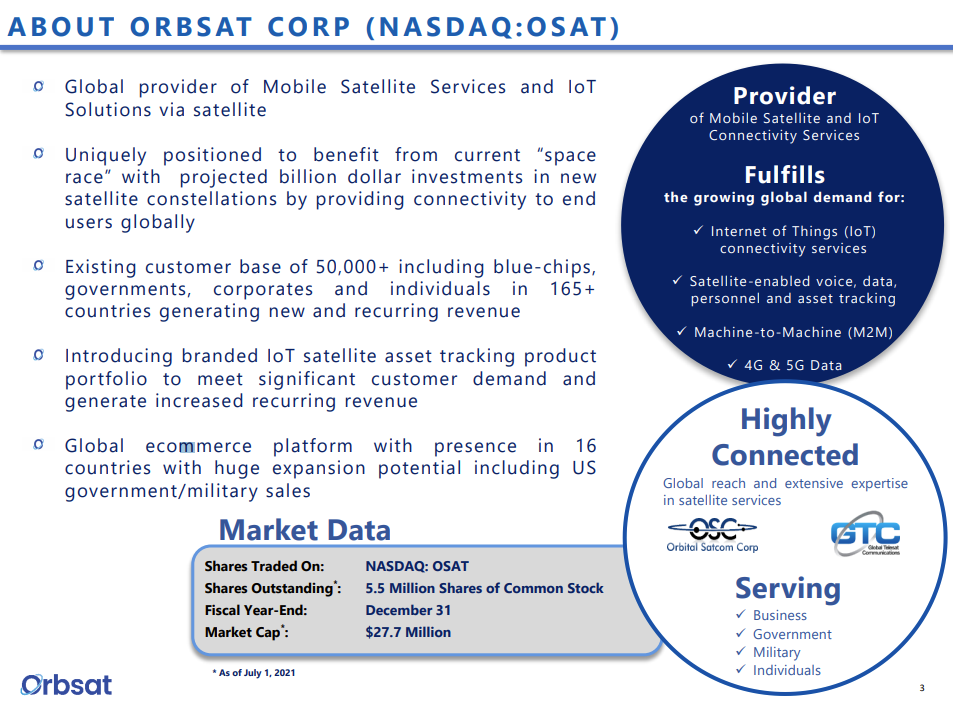 Orbsat is uniquely positioned to benefit from the current space race. Furthermore, Orbsat has a plethora of high level tier 1 partnerships with other satellite providers such as Motorola, Viasat, Globalstar, Iridium and more.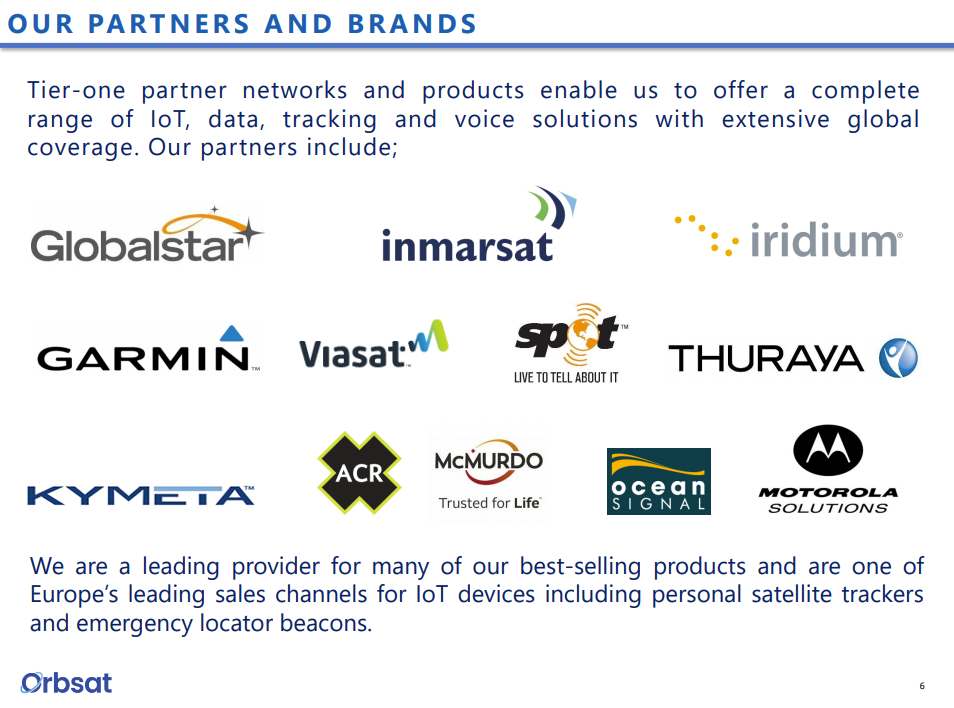 They are in a position to support big name companies like SpaceX which leads to Starlink and government facilitates like The United States Coast Guard.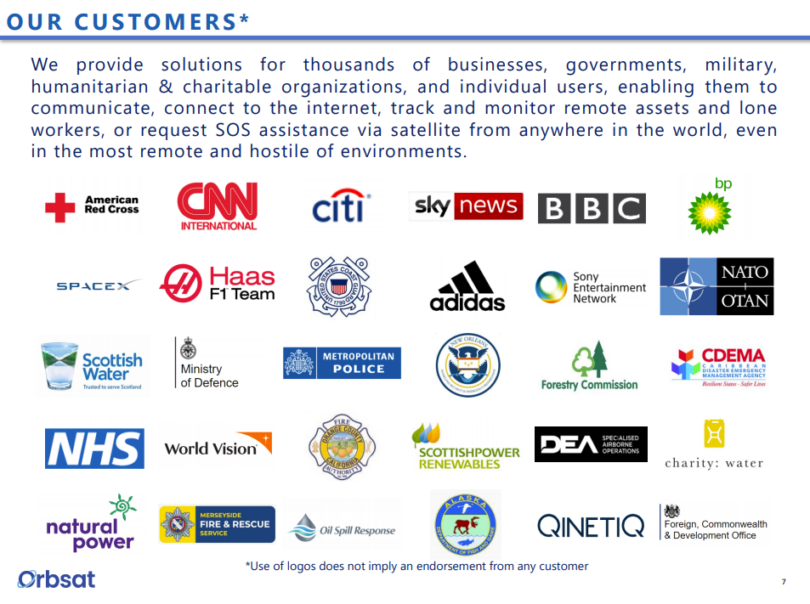 Is Orbsat (OSAT) a good investment?
The bottom line is that with Orbsat positioned with other known satellite and communication solutions Orbsat is positioned to be the main player in this Space Race. Their portfolio includes high value proprietary IoT products, acquisition opportunities with a focus on government business and R&D engineering and the expansion of Orbsat's government division which could possibly bring some percentage of the $4 billion dollar pie the government spends yearly. To make this happen they have a government business unit in Washington DC fulfilling secure communication via satellite to government customers.