We live in an era of social media that has brought with it many possibilities that did not exist before. Every day we have the opportunity to take hundreds of photos (mostly selfies) and share them with the rest of the world on Instagram, Twitter, and Snapchat, so it is easy to conclude that the photos have become less appreciated than in the past. Before, people took photos of themselves at important events like weddings and had to wait a few days to get the pictures, in printed form.
We all know that photo booths were a big hit at weddings because they provided a lot of fun and the opportunity for guests to get photos that they will keep forever. Today, however, newlyweds often wonder if photo booths are outdated or if it still makes sense to organize them for their guests. We discuss a little more about this below.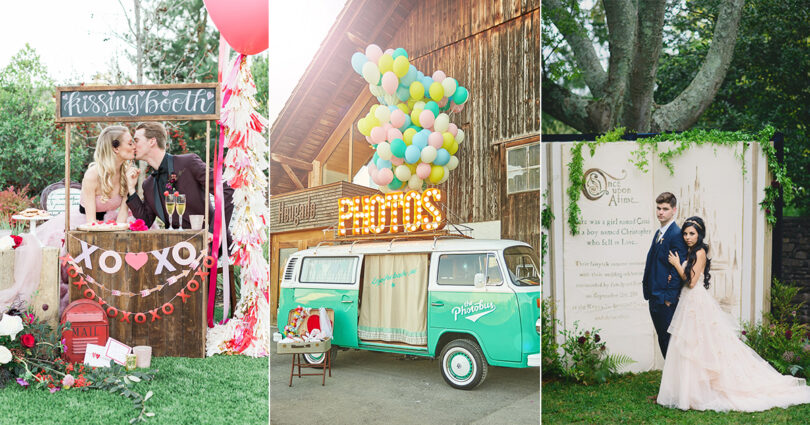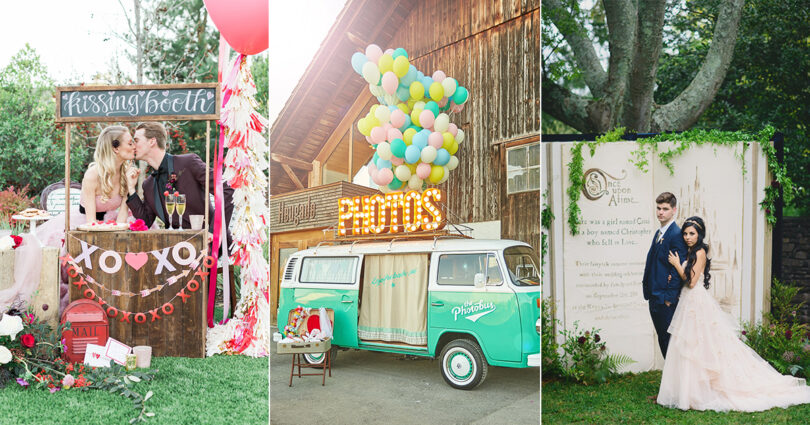 Are photo booths outdated?
Although it may seem that photo booths at weddings are outdated, because we all have phones with high resolution cameras, it is important for you to understand that photo booths are less about photos, and more about the experience itself. This thing is definitely not outdated, as it provides a number of benefits that both guests and newlyweds can enjoy. Here are just a few: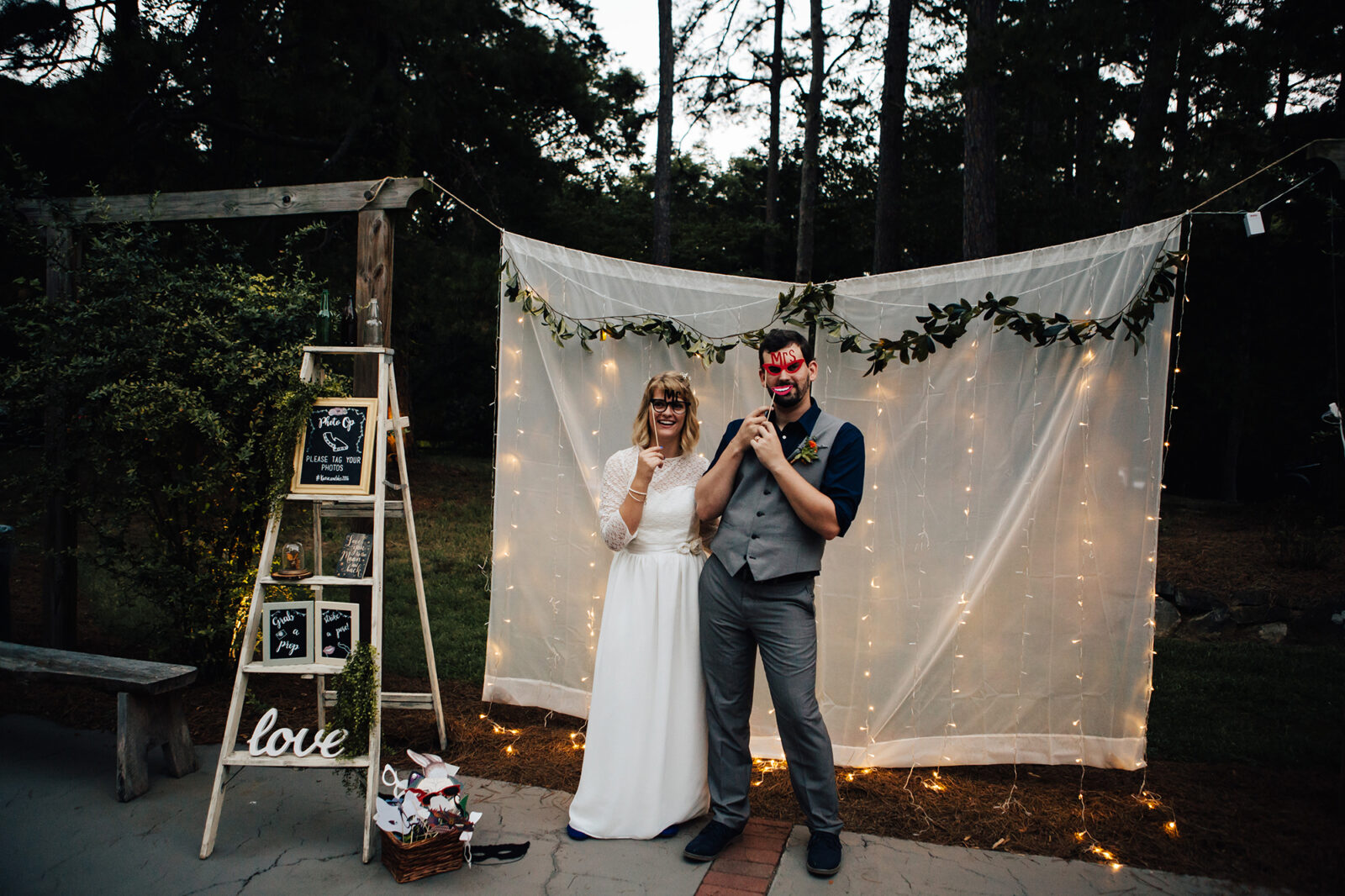 1. They add another level of fun to the wedding
Weddings are generally fun events (well, at least in most cases), but adding a few more things for some extra fun can never be too much. Photo booths provide exactly that: fun and memories you will remember forever. We all know that stage of the wedding party when the whole ceremony is over, people get relaxed and have a couple of drinks. In addition to phenomenal music, food and conversation with friends and family, they will also want to enter the photo booth and have fun in it. And the best part is that those memories will be kept forever.
In most cases, photo booths organize this in an amazing way, adding interesting backgrounds, lots of stickers and other fun things. In 2023, photo booth trends have advanced significantly, so if you are planning your wedding, we definitely advise you to consider this little addition that will spice up the whole event even more.
At lavishphotobooths.com.au you can read what packages they offer and what fun things your guests will be able to enjoy if you decide to hire them for their wedding.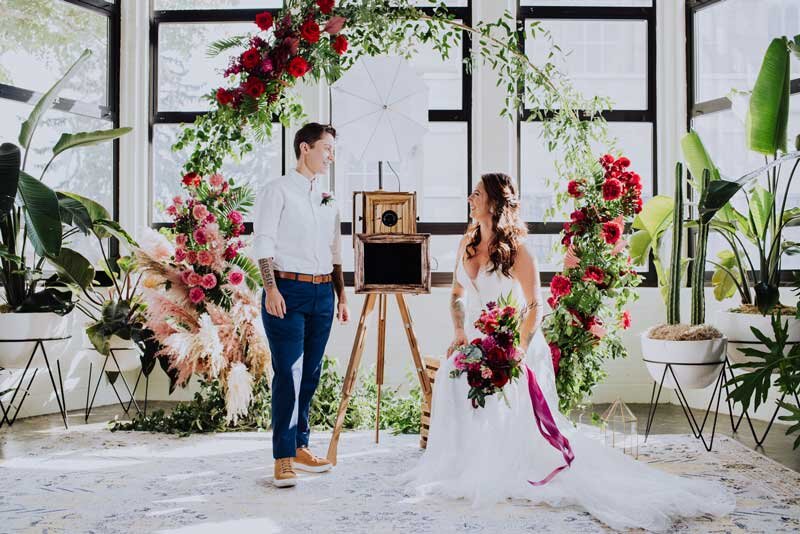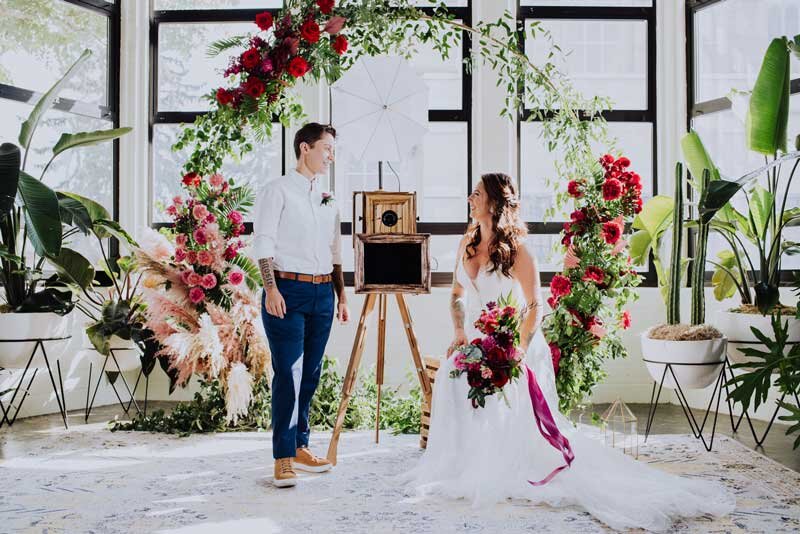 2. People love printed photos
Who nowadays prints their photos? Basically nobody. This trend has remained in the past, and today we keep all our photos and photos of dear people on our digital devices. It's not that there's anything wrong with that, but printed photos simply provide a different kind of emotion and meaning. We all love that feeling when we sit down with dear people and then go through photos and laugh while reminiscing about shared memories and fun events. Well, that's exactly what photo booths at weddings allow. Instead of having only digital photos to send to your guests after the photographer passes them on, guests will be able to take some amazing photos during the wedding, get them in printed form and keep them forever. You will surely get a bunch of comments from the guests that they enjoyed the photo booth.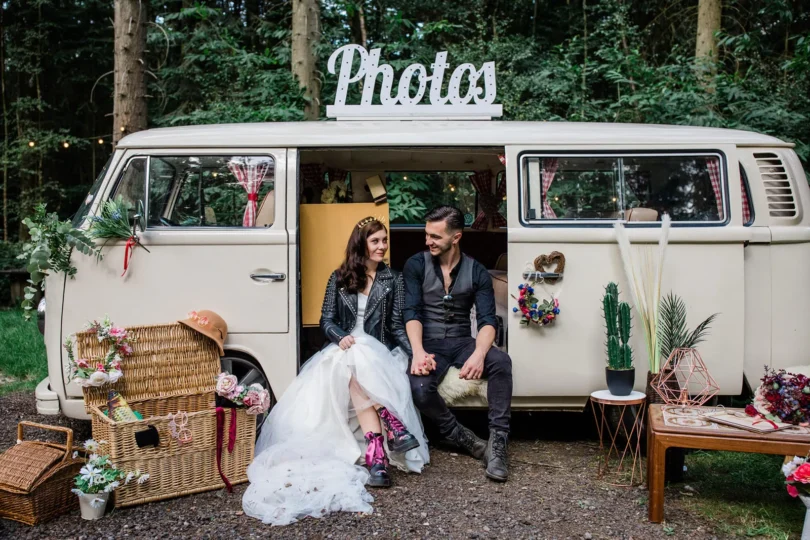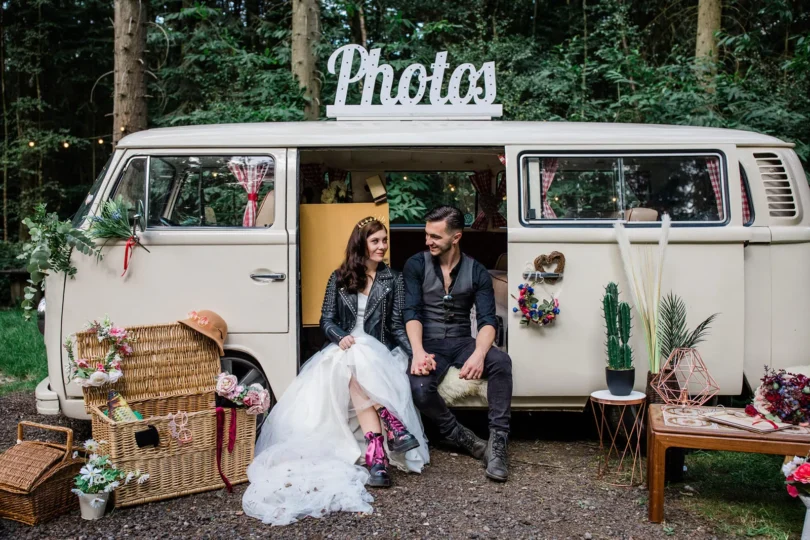 3. It gives the people opportunity to socialize at weddings
Weddings are great events for meeting new people. Maybe you are looking for a soul mate or you just want to make new friends. Sounds like a piece of cake considering there are a lot of people at every wedding? Well, we all know that in reality it doesn't work that way. In most cases, people sit with their friends or family members at the table and they all spend most of their time getting married to people they already know. If you are an introvert, then it can be especially challenging to approach someone and start a conversation. But photo booths make this whole situation much easier!
While you wait your turn to enter the photo booth you will have the opportunity to talk to other people who also want to get these photos and you will have at least one topic that you can start a conversation about. And if you get a good feeling about that person, you can easily continue to socialize after the photo booth is over. In case you are a little freer, you can even invite them to come into the photo booth with you and have fun together making fun and interesting photos. Why not?
Hiring photo booth services for your wedding will make it easier for guests to communicate with each other, which will contribute to the overall atmosphere at the wedding to be much more relaxed and beautiful. So, we suggest you not to miss this opportunity!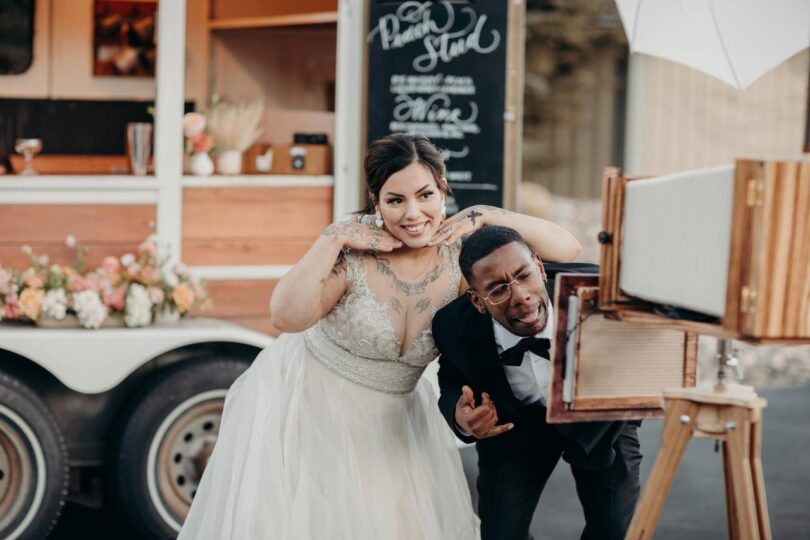 You will have more fun photos of your guests
Most newlyweds feel they just can't have too many photos from their special day. Photo booths are a great way to ensure that you have an extra stack of photos that you will be able to come back to for the rest of your life and enjoy the memories of the most special day of your lives. Even if you have a wedding photographer, photo booths can be a good addition, for a simple reason. Most wedding photographers are focused on the bride and groom, which is great, but it means that the emphasis isn't on guests. Hiring photo booth services will ensure that your guests make a bunch of photos of themselves having lots of fun. You will enjoy viewing these photos after the wedding is over.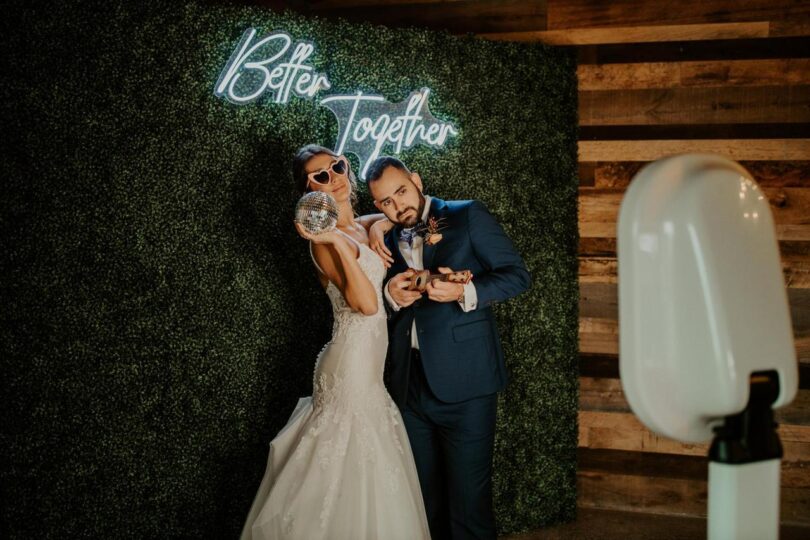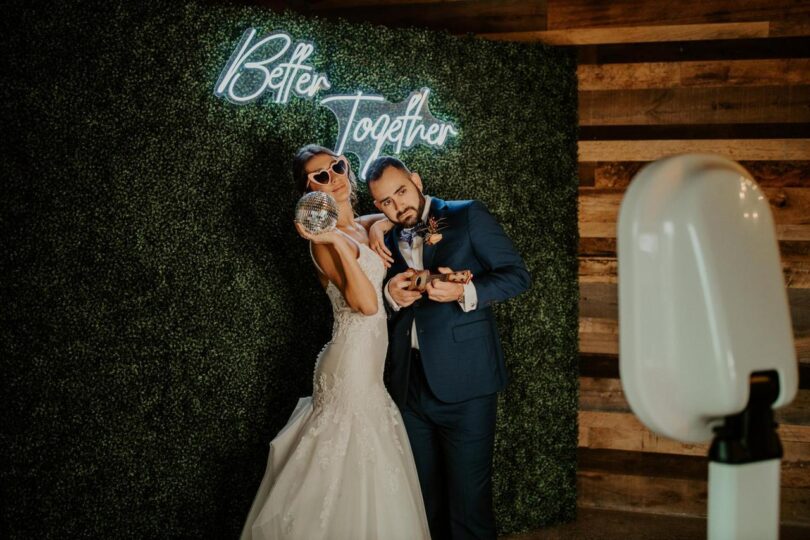 Conclusion
If you are planning your wedding, you are probably considering all the services you need to hire to ensure that everything goes perfectly and that you and your guests have a lot of fun. A photo booth is one of the options that newlyweds often consider whether it is still popular. Just because we all have mobile devices with cameras doesn't mean that photo booths are not necessary. On the contrary! Photo booths provide a range of benefits and add another layer of fun to your special event.
We guarantee that long after the wedding you will hear from your guests how amazing they had thanks to this mini addition. With a photo booth you just can't go wrong!