Origin Materials (ORGN) is the world's leading carbon negative (net zero) materials company, their main mission is to enable the world's transition to sustainable materials. With their patented technology, the company has developed a platform for turning the carbon found in non-food biomass into useful materials, while capturing carbon in the process.
Origin Materials' first commercial plant is expected to be operational by the end of 2022 with a second commercial plant expected to be operational in 2025 and plans for additional expansion over the next decade.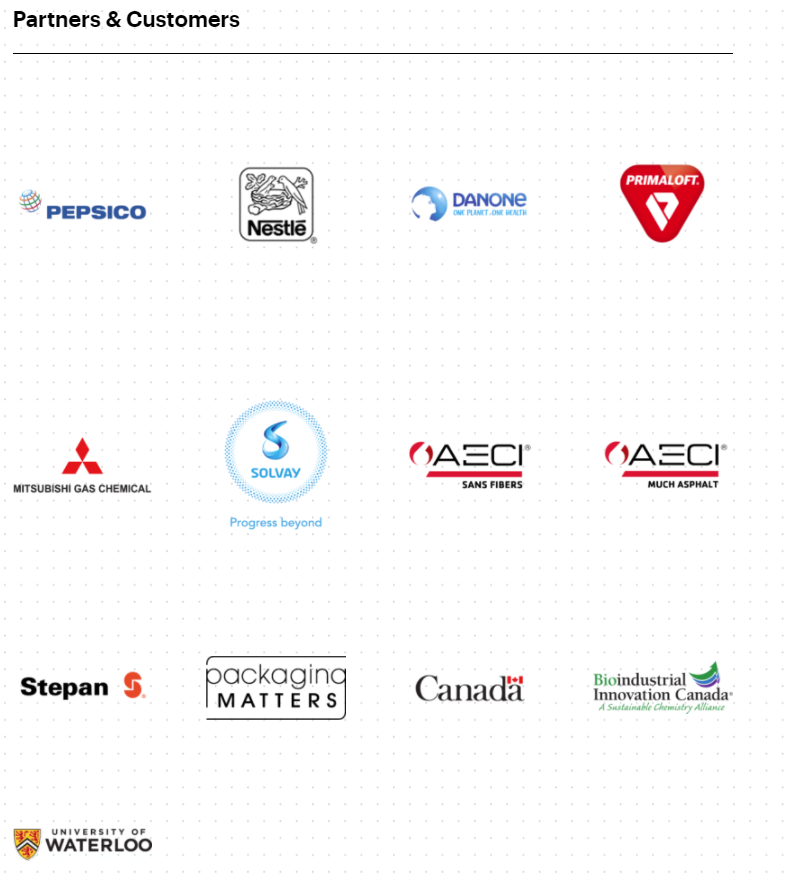 The company is currently has customers and/or partnered with Nestle, University of Waterloo, Solvay and Stepan. These are great gas companies to be in partnership or to have customer relationships with.
Possible partnership with Tesla
Many investors are speculating a possible partnership with electric vehicle giant Tesla. This comes from images of different applicable product lines that their technology can be used with. In the investor presentation you can see a Tesla vehicle.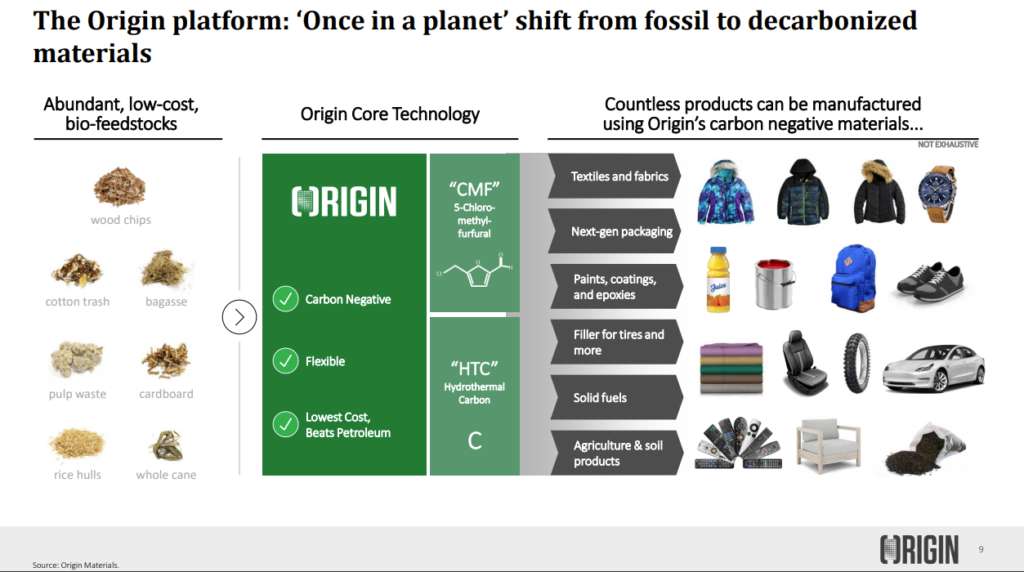 Tesla CEO Elon Musk has been vocal about the use of clean renewable energy, I see that there is a chance that Origin and Tesla could secure a partnership together in the near future.