A new Shiba Inu whale just bought $463 million worth of SHIB tokens, many investors are signaling that it could be a new exchange, perhaps an upcoming Robinhood listing taking place in December 2023 or January 2023.
Although there are many speculating that it could be Robinhood, there are just too many new whales coming into SHIB token. Most likely there are multiple exchange listing taking place of which Robinhood will be one of them.
The $463 million purchase occurred in three transactions with the first one totaling 1,000 SHIB bought 20 hours ago at the time of writing. After the first transaction there was another one totaling 13,201,329,723,495 SHIB and lastly the third transaction totaling 80,000,000,000 SHIB.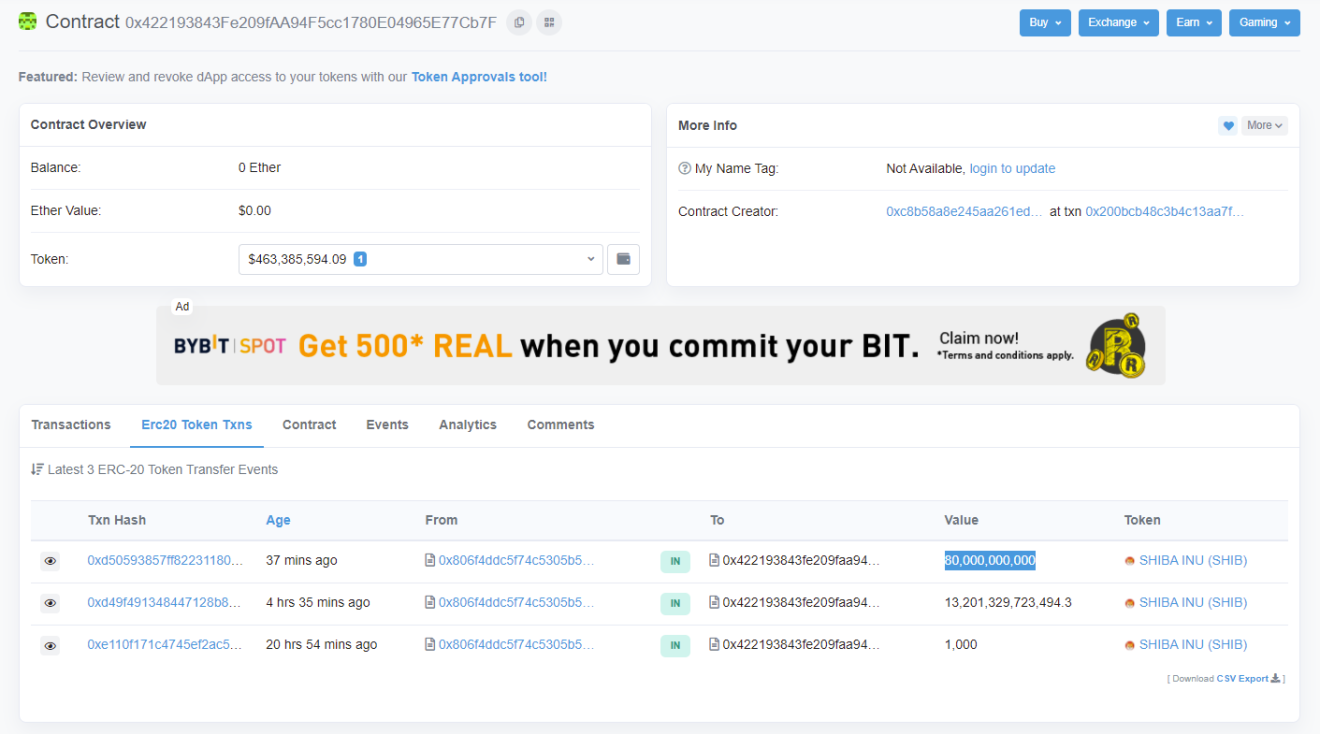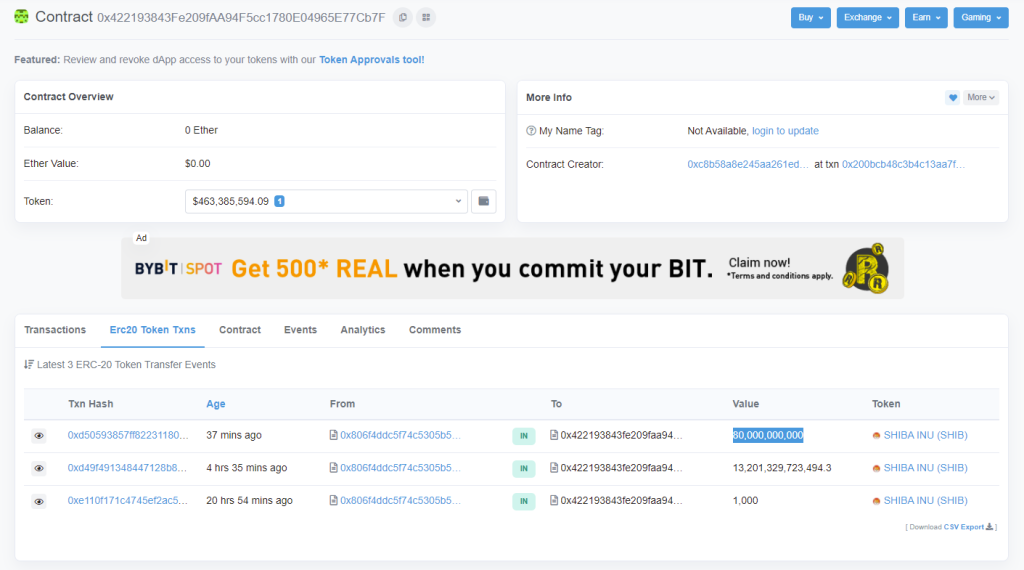 These exchange listings of Shiba Inu could propel in price after multiple listing and even knock out a zero or two. In addition, multiple exchange listings including Robinhood listing will open the floodgates to new investors and make Shiba Inu trading volume spike to new highs.