Today, Shiba Inu has been rallying near the all time high of 0.00003626.
Robinhood just released a survey that is asking users which cryptocurrency did they purchase during the 3 last months.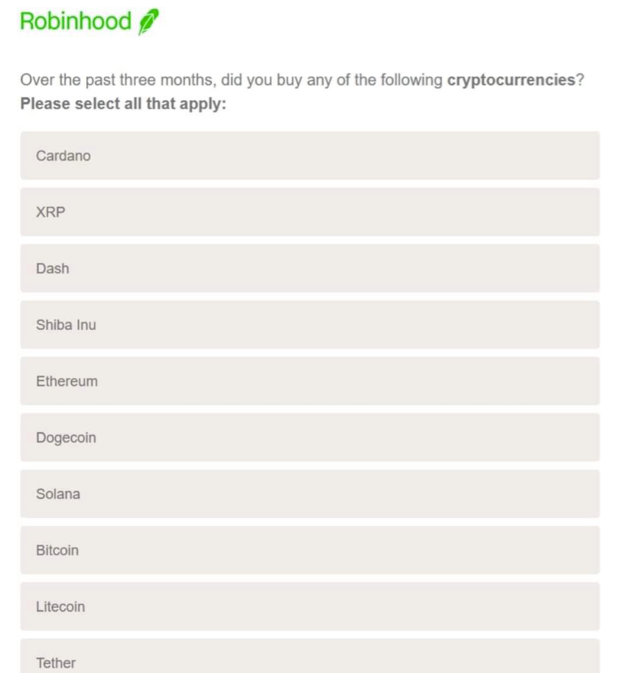 This gives Shiba Inu holders the courage that Robinhood will indeed take notice and potentially list SHIB on Robinhood.
Next, we have Falcon Capital that has recently purchased $5.6 million worth of SHIB.
What does this all mean?
In my opinion, this is just the start of the SHIB bull run. As investors pile up for the incoming Robinhood listing the price which I believe will only continue to go higher. Shiba Inu has a lot of positive catalysts in the coming months ahead.